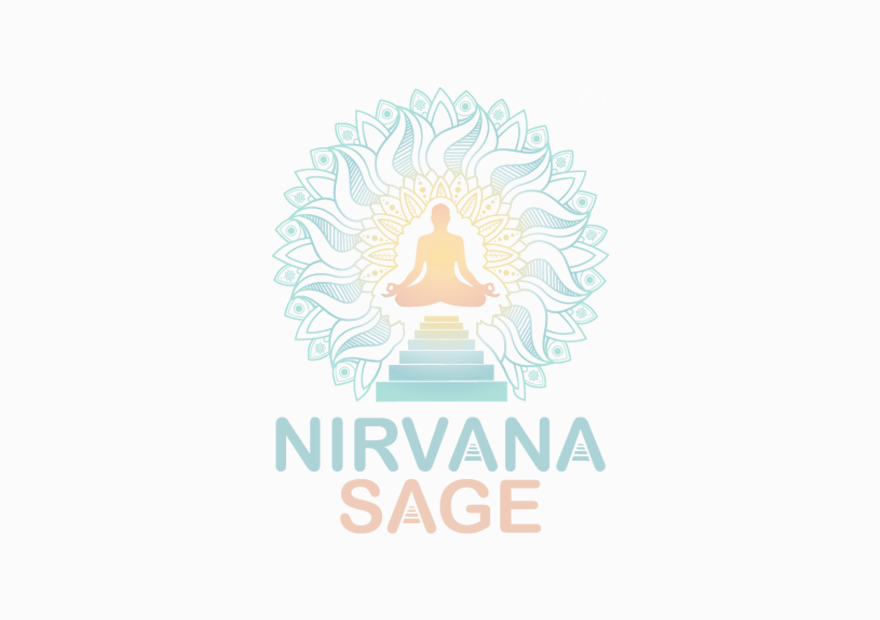 Exercise & Diet Management
Life is continuously evolving. What is its purpose? The highest goal as per our scriptures and ancient seers is to realize one's own true nature or to become one with atma. A great number of commentaries have been written on the subject. Different paths have been described to attain the same goal. Many dharmas like Sanatandharma, Budhdharma, Jain dharm etc. all talk about final emancipation. Actually Dharma is only one, i.e. to know one's own true nature, also called Swadhrma. But if we descend to a little lower from these lofty ideals, to the life we are leading, then the most apt description of it is given by yogis of ancient times. It has been described in words like Equanimity, Attunement or Sambhav.
Everybody in the world desires peace, happiness and love. The ways and means to arrive at it may be different for different religions or cultures. According to Indian sage Patanjali, founder of Ashtnag yog or Raj yog, the first sutra mentioned in his scripture is 'Yogasch Chit Vritti Nirodha'. It means if we are able to control our desires, we will achieve yog. We will be at perfect peace and enjoy eternal happiness.
Slowly-slowly, the above values eroded in modern times, people started equating health with fitness, a state free of diseases etc. Everybody started frequenting various gyms, pumping iron, building muscles at the cost of their overall health, which they did not realize. Questions is, 'Is only a muscular body, a symbol of good health', or 'Is only a disease free body healthy'. In our opinion, the answer is big 'NO'. Hence, we should not be talking of FITNESS alone but rather WELLNESS.
In our thinking wellness is a combination of physical fitness and sound mental health. By physical fitness we mean a body which is free of diseases, is well built to undertake all kinds of challenges which are posed to it during our life and carries strong genes in to our off springs. Mental fitness can be defined as a state where our mind is totally at peace with our surroundings, we pray and work for the well being of each and every living being by practicing non-violence. The non-violence can also be described three fold, namely, Mansa, Vachsa and Karmana i.e through mind, speech and our actions. One who attains this, three fold non-violence, nothing wrong can be performed by him/her. In a way, we can say that we work for the realization of Vasudev Kutumbkam, the whole world is one family. A true moral evolution is an essential part of a real civilization. Thus our concept combines both the attributes to arrive at overall wellness of an individual. We must teach our youth all these values, so that they inculcate it in each pore of their skin, after nook and corner of their body and in each and every breath, so that they all become great human beings.
According to Ayuveda, when Charak wanted to check as to who understood the real concept of health explained by him in his scripture, he accosted various vaidya who practiced according to his scriptures. But all failed except, Vaidya Raghav, who when posed with a question 'Koruk Koruk?' or 'who is healthy?' gave a concise and apt reply 'Hit Mit Rit bhuk' (हित मित ऋत भुक्). Thus according to Charak, writer of Ayurveda, one who eats what is beneficial, eats less than his hunger, eats from his judiciously earned income only, is really healthy. His definition of health is true for all the times to come.
Coming to the exercise part, any exercise can be divided in to different parts like Warm up, stretching, Cardio and cool down. Generally people overlook the first and the last part which are very important. So one must learn them too. While customizing an exercise schedule, one may take few more factors in to consideration. Like Basal Metabolic rate, Basal Metabolic Index, fat percentage and heart beat calculation to arrive at a right mix and tempo of the exercise to achieve desired results.
These can be easily calculated from the following data and formulas to plan our schedule.
A.
Basal Metabolism Rate: ( in Kilo Calories):
This will be the energy required to run all the systems of the body when at complete rest. Comparing with the energy provided by food and energy spent in the movement and work outs one can have a fair idea about whether one is accruing more calories in the body (which will result in fat) or one is spending more than intake (which may result in the weight loss).
Women: 447.59+(9.47 x Weight in kgs)+(3.098xHeigth in cms)-(4.33xAge in years)
Men:88.362+(13.39xWt in kgs)+(4.799xHeight in cms)-(5.66xAge in Years)
For further arriving at more accurate value a constant is given below:
If Sedantry life style (or no exercise): Above BMI value x 1.2
If Light Active     ,,  (1-3 days exercise)  :  ,,           ,,         x 1.375
If Moderate active  ,,  (3-5 days  ,,  )       :  ,,           ,,        x  1.55
If Heavy active  ,,  (5-6 days  ,,  )            :  ,,           ,,        x  1.725
If Very heavy active  ,,  (3-5 days  ,,  )    :  ,,           ,,        x  1.9
B.
Basal Matabolism Index: Gives an idea about normal, under or obese weight category.
BMI = Weight in Pounds x 703 / (Height in inches)2
If > 25 – Obese; If between 18.5-24.9 – Normal; If < 18.4 Underweight.
C.
FAT Content:
Child: (1.51 x BMI)+(0.7 x Age in yrs)-(3.6 x Sex)+1.4
Adult: (1.2 x BMI)+(0.23 x )age in years-(10.8 x Sex)-5.4
Essential    Acceptable       Obese
For men            2-4   %       18-25 %           > 26 %
For women       10-12 %     25-31 %            > 32 %
Heart Rate Calculation for exercise:
Maximum Heart Rate (MHR): 220 – Age in years
Resting Heart Rate (RHR): Pulse after 5-6 minute rest
Heart Rate Reserve (HRR): MHR-RHR
Heart Rate for exercise:
Warm Up : 0.5 x HRR + RHR
Fat Burning           : 0.6 x HRR + RHR
Aerobic                 : 0.7 x HRR + RHR
Anaerobic             : 0.8 x HRR + RHR
VO2 Maxmizaton : 0.9 x HRR + RHR
Suppose Age is 40 years; Suppose age is 68.Resting heart rate is 65. MHR=220-68=152; HRR=152-65=87.
Then Warm Up heart beat in exercise should be 0.5 x 87 +68 =  111.5
Fat Burning Heart Rate   0.6 x 87 + 68 = 120.2
Aerobic Heart Rate    0.7 x 87 + 68 = 128.9
Anaerobic Heart Rate 0.8 x 87 + 68 = 137.6
VO2 Maxmization 0.9 x 87 + 68 = 146.3
Thus one can calculate broadly various aspects with respect to what kind calorie intake one is taking depending on food.for specific aspects one should consult ones dietitian and exercise coach. Further to have a rough idea of your diet, one may follow the following table and calculate the calorie intake. From this value and the value of exercise one can have idea of energy accumulation of extra spending and thus customize the exercise content to achieve the desired goals.
FOOD (Serving)                                 K.Cal        Protein    Carbohydrate        Fat
(in gms)     (in gms)        (in gms)              (in gms)
Cereal, Millet, Biscuits(100)             333.33           10                66.66                  2.66
Pulses (100)                                       333.33          20                  50                      2.33
Eggs(30)                                            17.64            4.2                   0                       4.2
Meat, Chkn, Fish (100)                      200               18                   0                       14
T.milk & Curd (100)                          70                 03                   05                     03
Roots & Tubers (50)                           40                 0.65                09                     0
Green Lfy Vegetables (100)                45                3.6                   0                      0.4
Vegetable (100)                                   30                 1.7                  0                      0.2
Fruits (100)                                          40                0                     0                      0
Sugars (20)                                           80               0                     20                     0
Fat & Oils (10)                                     90               0                      0                     10
Nuts (50)                                               300           69                     0                      0
1st column tells the food and amount of serving in grams while 2nd column tells how much calories it will give to us. Next three column values tell us as to how much of Protein, Carbohydrate and Fat in grams will be available in that very serving by weight in addition to the calories provided by the food mentioned. Each gram of Fat gives 9 Kcal; Carbohydrate gives 4 K cal and Proteins give 4.1 Kcal of energy.
For example:
Every 50 gram of Nuts eaten will give us 300 Kcal of energy; 69 grams of  Proteins where each protein gram gives us 4.1 Kcal, so 69 grams of it will provide 4.1 x 69 = 282.9 Kcal of energy extra. It contains no fats and Carbohydrates.
In the above manner we can calculate our daily Calorie intake from food eaten and Protein, Carbohydrates and Proteins ingested through it too for each kind of food tabulated above. After this we will have to decided the exercise pattern and the intensity of to depending upon what kind of food constituent we want to be converted so as to provide energy to our body during work out. This, in our opinion, will help most of the people to calculate their whole food calorie intake and exercise energy spending to maintain the right balance.
~*************~