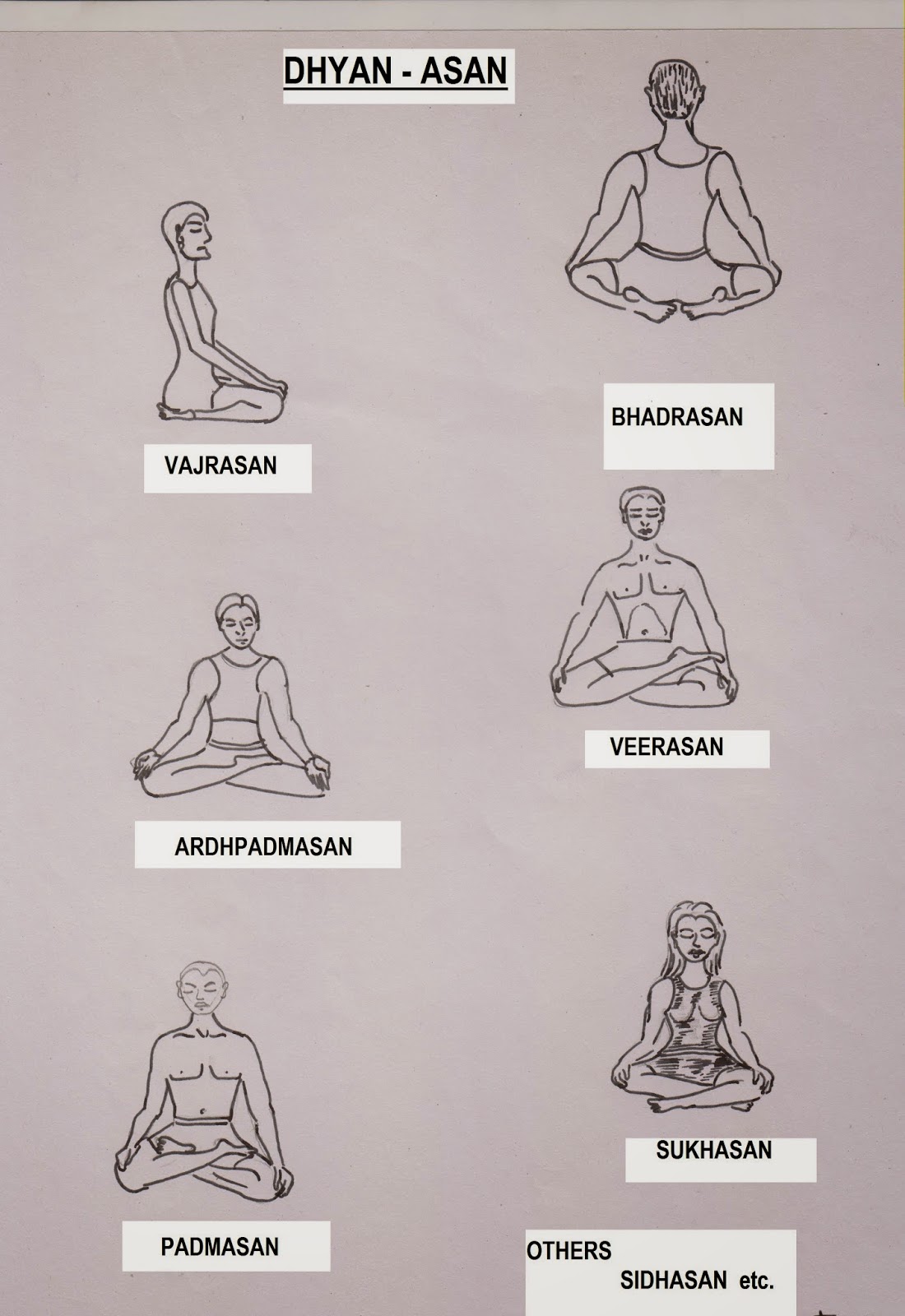 Dharna Shandilyoupnishat
As per Shandilyoupnishat, the effects of Dharana (concentration) at various places in our body is quite an interesting read. It is given here below for all readers knowledge and practice:
Place of Concentration Effect
Nose tip Sins of a hundred of previous births are removed.
One attains Knowledge of the realm of Indra.
And on the lower part Knowledge of all the realms.
Concentrating chit
on the eye ball. Knowledge of all subjects is aquired
Concentrating chit
in the ears. Knowledge of realm of Yama, God of death.
On armpits Knowledge of the realm of demons/राक्षस.
On lower part
of back. " " the Lord of the water element/ वरुण
On upper part.
of back " " " the Lord of wind/ वायु
On neck ,, ,, ,, ,, Moon/ चन्द्र
Left eye ,, ,, ,, ,, Shiva
On forehead ,, ,, ,, ,, Brahma
On soles of feet ,, ,, ,, ,, Atal
On whole foot ,, ,, ,, ,, Vital
On its ankles ,, ,, ,, ,, Sutal
On knees ,, ,, ,, ,, Talatal
On groins ,, ,, ,, ,, Mahatal
On thighs ,, ,, ,, ,, Rasatal
On waist ,, ,, ,, ,, Patal
On navel ,, ,, ,, ,, Bhu.
On stomach ,, ,, ,, ,, Bhuvar.
On heart ,, ,, ,, ,, Swah
On upper part of
heart. ,, ,, ,, ,, Maha
On throat ,, ,, ,, ,, Janah
On eyebrows ,, ,, ,, ,, Tapah
On forehead Knowledge of past and present.
On sounds of birds Knowledge of their language.
On past deeds Knowledge of previous births.
(sanchit karmas)
On the whole body Form like other one.
On power Power like lord Hanuman.
On Sun Knowledge of Sun's realm.
On Dhruv(star) Knowledge of its movement.
On Taar/Om Darshan of sidhas.
On spaces inside
ones own body. Gets movement in sky/Khechari sidhi.
When pran is focussed
on the navel All diseases are removed.
On the big toe The body gets light
One who drinks air through mouth by curling the tongue, all his diseases are removed and he does not feel the tiredness of exersion.
One who drinks air like this during both sandhya, morning and evening, for three months, the Devi of speech, Saraswati gets established on his tongue.
One who does it for six months, all diseases get removed.
One who sucks air through the curled tongue and stops it at the inner end of tongue, he drinks nectar and everything auspicious happen with him.
One who drinks air through the curled tongue, and holds it in stomach regularly; for one months, during three snadhyas (morning, afternoon and evening), he pierces even the food of gods.
Thus are the details provided by our great Rishi in the above mentioned Upnishad. Om!
~*~