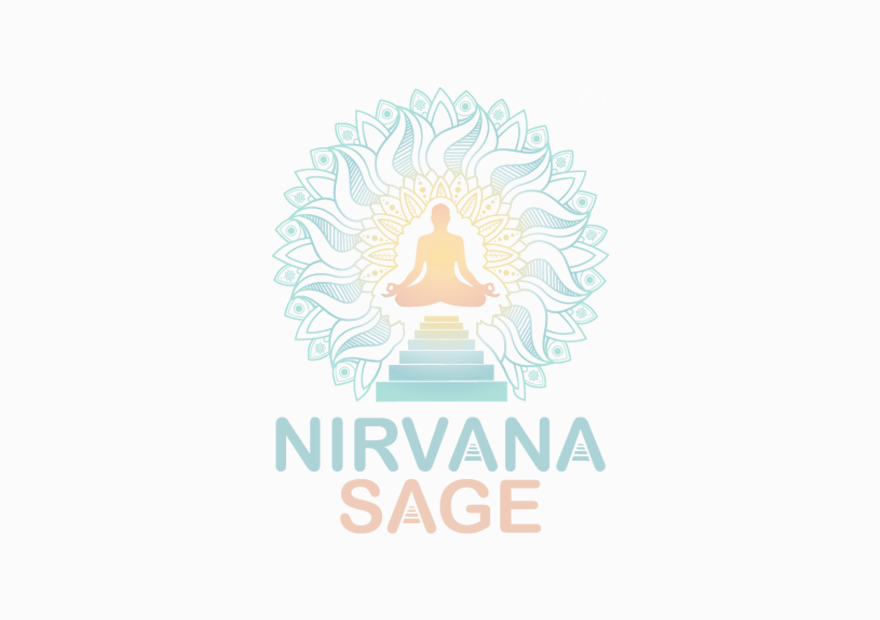 There used to be a king by the name of Sahasrbahu Arjun. He was sitting in his house and a royal umbrella over his head and a whisk being swayed in front of him. An idea came to his mind that I should rain in the form of a cloud. Apart from his king body, He created another body of a cloud and started raining. As Lord Vishnu, with one body lies on the ocean of nectar and with other forms defends his wards too and those forms are called Avtaars (अवतार). And devis of the yajnas stay in their own realms and move around with great grandeur. Indra, the king of divines, with one body lives in Heavens and with another body remains present in the world too. Whatever is the strong resolve of yogis, it happens like that only. And those who are ignorant their mind is filled with illusion and they get attracted towards great attachment and fall lower and lower. As a bog stones which rolls of the mountain, keeps falling down, in the same manner ignorant people falling from the pedestal of self-realization fall into the ditch of this world and experience great sadness. Rama Asked, 'O Lord, You said that whole creation is just a dream, I came to know that there is great asymmetry of attachments and due to negligence of self-realization a jeeva thinks himself to be ignorant and sad. This is a great wonder. O lord, the story of a mendicant which you told, is there anything more like this, please explain?' Vashishtha ji said, O Ram, I will meditate during the night and whatever I will see, that I will explain to you in the morning'. Saying this, great musical instruments were played and they sounded as clouds roaring in the sky. All the kinds and nobles present there offered flowers at the feet of Vashishth ji and performed his poojan. Flowers were rained on him. Prostrating to him all the guest left and Vashishthji too proceeded to his quarters. Everybody retired to their places and contemplated on all the knowledge which the Rishi gave them during his talk. Whole night passed in a moment contemplating like this. When Sun came up Ram-Lakshaman and all others came there and sat on their respective seats waiting for the Gurudev Vashishth to come and start his sermon and became still like lotus become still when there is no wind flowing. Vashishth ji said, '  O Ram, as per your desire I looked a great mendicant in each and every direction and in all three worlds and seven islands. But I found none. But when only three hours of the night were left, I again tried and I saw one very old Chinmacheen named small temple in the north. Its doors were locked from inside. Inside a sanyasi with white hair was sitting. Outside his disciples were sitting. They were not opening the door with a fear that their guru samadhi may not get disturbed. That muni was sitting like second Brahma there. Only 21 days has elapsed while sitting but he has experienced a span of 1000's of years in samadhi. He took many births which he experienced. He saw the creation actually and roamed around in it too. O Ram there was another muni just like him in the earlier kalpa too'. On hearing this, king Dashrath asked Vashishth ji that should he send his courtier just now to Chinamcheen tample and wake the muni up.
Vahsishth ji sai, ' O king, that sanyasi has become Hamsa of Brahma and after taking sermon from him, he has now become jeevan mukt (ever free despite with body) and the other body is dead. Now there is no jeeva or puryashtak (Mind, intellect and ego) in him. What is the need to wake him up now. After one moth when his disciples will open the doors then all the people will see that he is dead. Thus, O Ram, this world is an extension of our resolve only. If you ask why they turned from one to many then listen Munishvar, Rishis, Kings etc, all the people many times take same form. many times some forms are seen and some are unseen. Sometime they take form which matches only a little and some time they take form which exactly matches and many times the form does not match at all. Like Narad ji, there will be many Narads too with same form and same activity. All people like Vyas, Shukdev, Bhrigu, his father, King Janak, Karkar, Rishi Attri and his wife, will exist exactly same as they are now. As the waves in the ocean are small, big, in the same manner the whole creation from realm of Brahm to realm of Pataal below, everything has been developed from the mind and all is illusion. When the mind is outward oriented then the whole world, times etc is created and when it is turned inwards then Self-realization is achieved. Our form is of joy. In that the chitt or intellect thinks that I am always in pain. By joing with body and senses, a jeeva always experiences great pain. Hence, O Ram, Please separate from this ignorance of attachments because due to it only you get whatever I have explained. Like moon is full of nectar but with our eyes we see blemishes on it, in the same manner in the nectar moon like self  due to gaze of ignorance we see birth, death, pain and fears etc. like blemishes. This illusion is very surprising. Like moon is one but due to problem of the sight many can be seen, in the same manner due to ignorance in one atma or self many creations are seen. This is called Maya.'
O Ram! you are a soul or atma. Because of its imagination, the whole world developed. Without getting rid of attachment, one cannot have self-realization. Like even Sun is not clear when clouds are there, in the same manner on removal of clouds of ignorance only the Sun of atma shines forth pure. O Ram! Keep silent in this atma as if in sushupti (deep sleep). Ram ji said, ' O lord, I know three kinds of silence namely, silence of speech, silence of mind and silence with pain or control of all the senses. I do not know the sushupti (deep sleep) maun (silence) which you are explaining. Kindly explain it.' Vashishth ji said, ' the three painful mauns (silences) are of the those who undertake tapas (austerities), while the Sushupt Maun is of knowledgeable and Jivanmukt. The three mauns or silences which you have explained are of ignorant tapasvis' (one performing austerities). Listen to those again. One is silence of the speech that one does not talk; second is silent samsdhi meaning close one's eyes and not see anything and third is to forcefully sit and make the senses still. One kind of silence is without any activity of senses. Now listen to a jananis sushupti maun (slience). Interacting with speech and senses but not experiencing anything different from the self, realizing that neither I am nor the world is or feel that everything is me only. To establish in such a resolve is a grate state.
Realization of atma is achieved through procedure or technique as well as leaving everything too. To establish in that atma is great silence. Now listen to the sushupti maun (silence) which I referred to. To be asleep to the world created all around, to be awake in self and feel that awakening is inside me and there is no dream or sleep state in me, to think like this is called Turiyateet (beyond turiya). This is called 5th silence. Such a Turiyateet state is beyond time, without end, without old age and pure. O Ram, a knowledgeable person neither tries to stop the flow of desires and nor wish to experience those. Whatever is simply presented to him he accepts that. This is the ultimate silence. Realized person neither desires happiness and nor affected by any pain. He is beyond cause and effect. O Ram! You are the moon of the Raghu Vansha (lineage), so establish in your real self. Illusion of the world is created by the mind, it is not true, so be free of it. Neither this body is truth and nor the maya is true. Your real form is Omkaar and to establish in that Omkaar is the real highest class of silence…………..Om!
~**********~